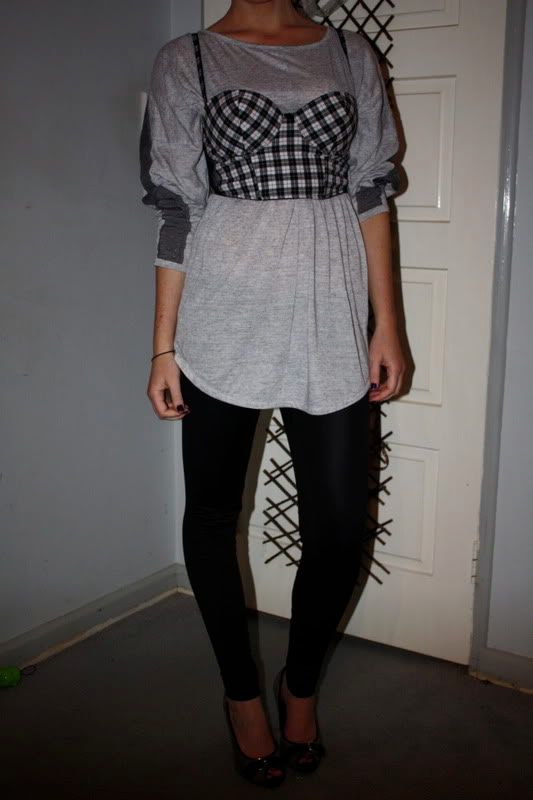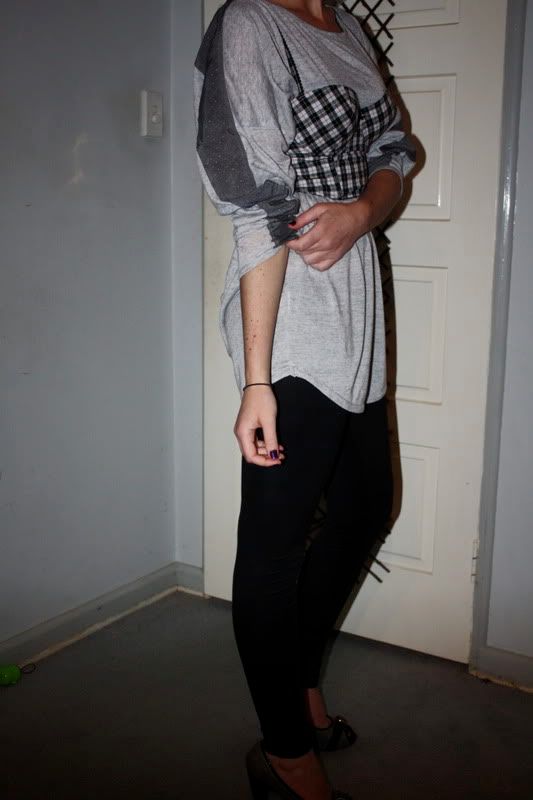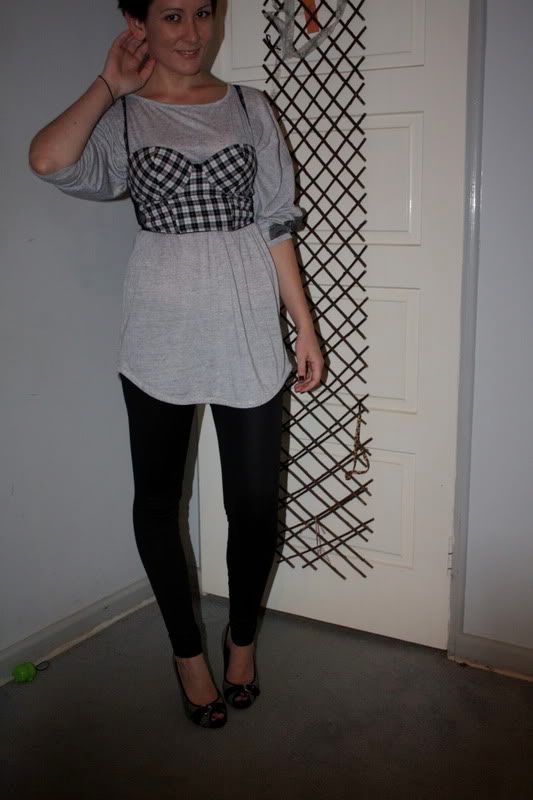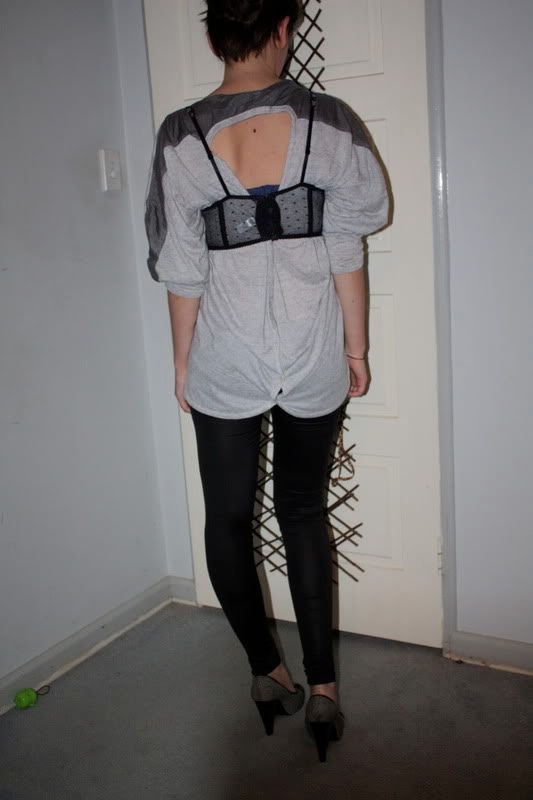 Sorry for these super quick pix. My head is missing because I quickly snapped them before running out the door with a bottle of wine and a plastic cup, heading off to a houseparty in Newtown. Throughout the night drank said bottle and lost said cup. While I subsequently found other bottles, I also found my cup in the hand of some random boy. Upon which I promptly demanded it back, because 'I brought it from home'.
Random boy then looked me up and down, looked at his friends and muttered, 'God, OCD much?!'.
So I regained my cup, but pretty sure I lost some dignity there.
Houseparties. Favouritest things ever. Freezing cold on the rooftop of a random apartment, talking soccer and old crushes and most of all laughing with one of my best friends about the fact that we hated each other on sight. And look at us now...
xxx!
Shoes: ? Bought from DJs aaaages ago.