Anyone who knows me on Twitter, or In Real Life, knows how excited I was about the Royal Wedding. I'm a sucker for all things England. Except for sports that is. Putting that as a definite disclaimer. And not because I'm patriotically Australian (which I am, don't get me wrong), but because I don't really do sports. Anyhooooo, back to my love of the motherland. Example: When I first got here I thought I was wandering around in a Tennyson poem, and could barely get past the Thames without having an Anne of Green Gables' rendition of The Lady of Shalllot whispering away in my imagination, and half expecting a clanking man of iron to stroll through the woods towards me. So a whole day to celebrate English-ness? Phew!
And to all the haterz out there - What's not to love about a day off, street parties, scones, champagne, and bunting? Especially bunting! I also think Wills is a major babe, but that's beside the point (not really, it is the point. And here's the evidence).
Trying to figure out what to do on The Day was like planning NYE celebrations, but catering for an entire day and night. I wanted to watch the procession, be at a street party, dance around Hyde Park, be in front of Buckingham Palace for the kiss, and then go out to a few clubs in the evening.
In the end, I had such an awesome weekend. I wore a dress that should only ever be termed a frock, and a lovely one at that (found at Rag & Bow vintage .More pics here.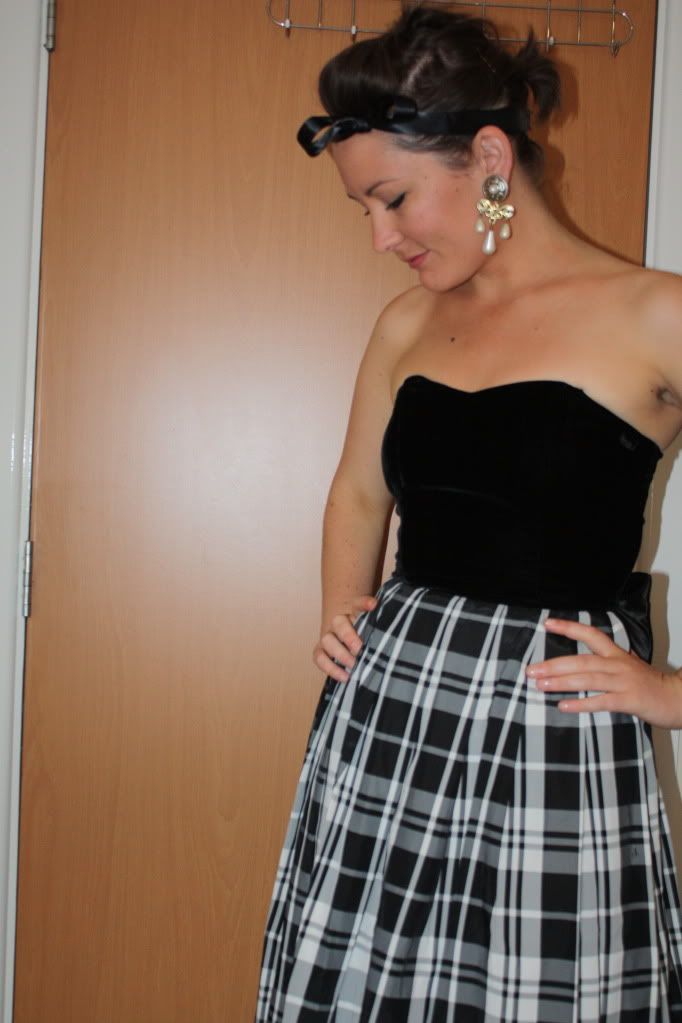 I baked up a storm on Thursday night, completely covering the kitchen in flour, while making scones and brownies. Bizarrely I seem to be getting worse at cooking the more I do it. My scones were flat (nowhere near as towering and lofty as I remember my grandmother's to be), and my brownies too sticky. But I can guarantee that they still tasted good. I met the lovely Lucy and Charlie at Hyde Park for peach champagne, coronation chicken pies and sausage rolls, and aforementioned scones.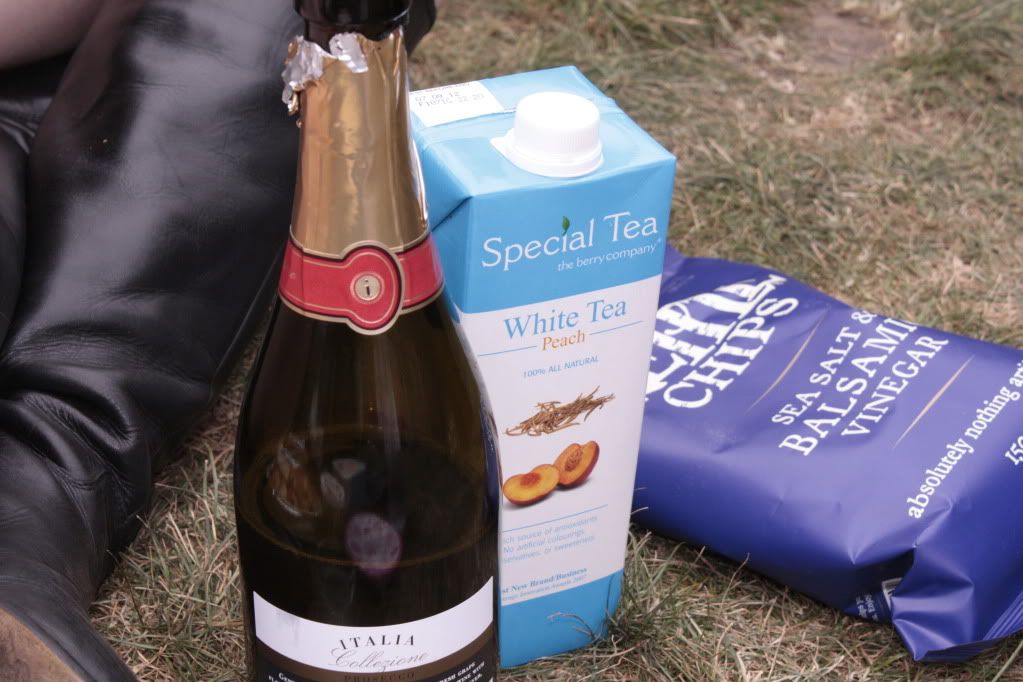 We gushed and aaawed, and called the Queen an old duck, in the most affectionate words possible. The atmosphere was … lovely. It wasn't riotous, it wasn't boisterous (can you tell I'm comparing impressions to large scale Australian events). It was just happy. There were families with little kids in crowns.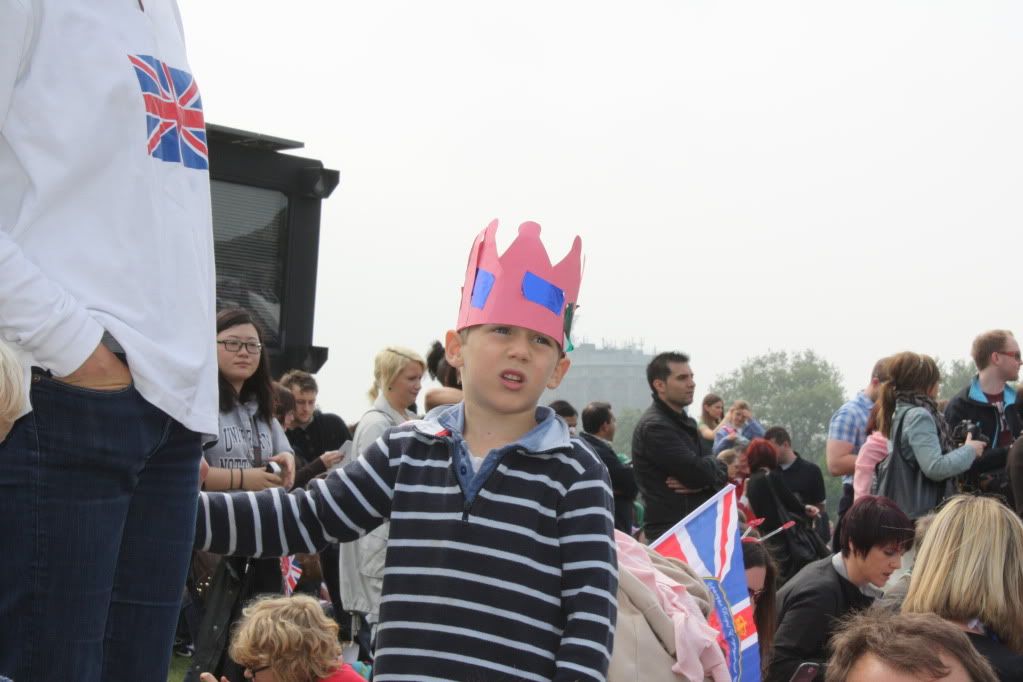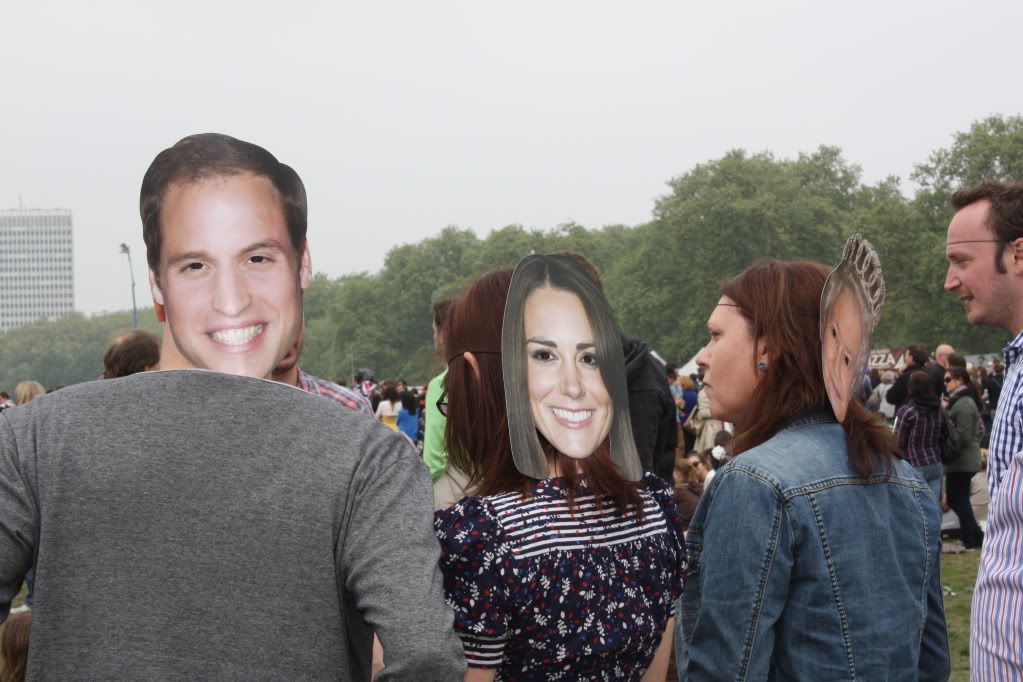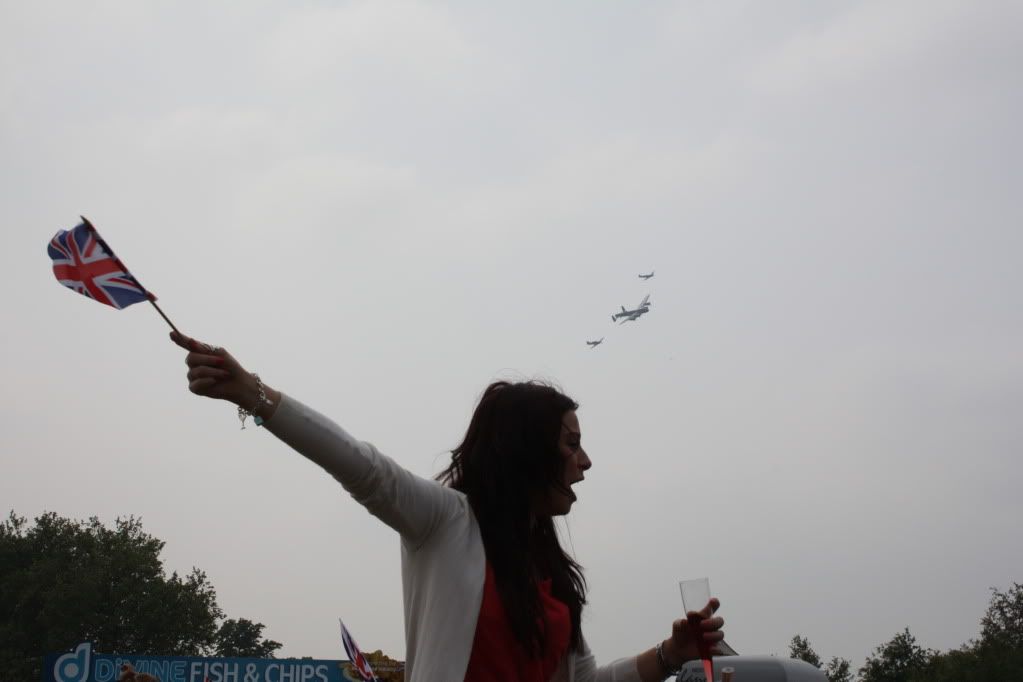 There were teenagers hanging out with their parents. There were groups of guys in suits, and groups of guys in shorts. There were girls in wedding dresses, and pretty dresses, and girls in jeans. Trust me, it did get boisterous later, but during the ceremony, I really loved seeing how people were appreciating that aside from all the pomp and hoohah, they were witnessing a wedding of two incredibly normal (considering the circumstances) and mature people.
In fact, my Notes thingy in my iphone has this decidedly drunken gushing ramble about the whole thing (edited to remove a mention of Robert Pattinson which I don't quite get, and a whole bunch of typos)*:
'It's that with all the money and the power to break with tradition (which I believe they have even though they are royals) they still chose to swear to each other, with 300 of their closest friends and 2 billion other people, that they would honour each other before all others.'
Sandi Siegler wrote a brilliant bit on marriage, and why she chose to do it over here in her blog, and it's something that stuck with me:
"
My point is, that for us, marriage only added to something already great and made it even better. And how or why that happened is something beyond a survey questionnaire or a logistical explanation – something shifted, slowly, and changed, slightly. Something about the way that we feel and the bond that we have and that something is between us – and us alone."
(And while you're over that side of the world, definitely check out Onya Magazine. Sandi is Editor-in-Chief of this great little Australian mag that features everything from travel to fashion to comedy and entertainmen, it's brilliant.)
Anyhoo. I love marriage. I love other people's weddings, and I damn well loved this one.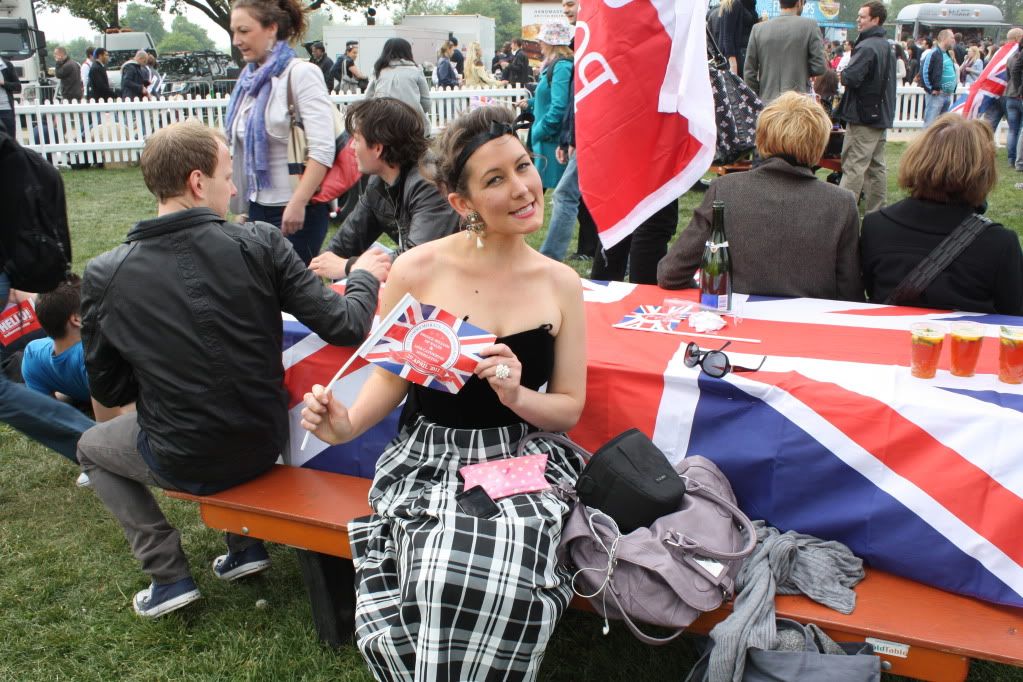 SO! Post peach champagne, I caught up with the stunning Sarina over the other side of Hyde Park. And this is where the boisterous started. It was like a couple of thousand strangers were cutting loose like it was 2 am, instead of 2 pm. Dancing with complete strangers until my bosoms were well and truly heaving out of my dress, laughing at little kids jiving away, swigging wine out of the bottle (me, not the kids), and doing conga lines around picnic blankets – it was one giant park party.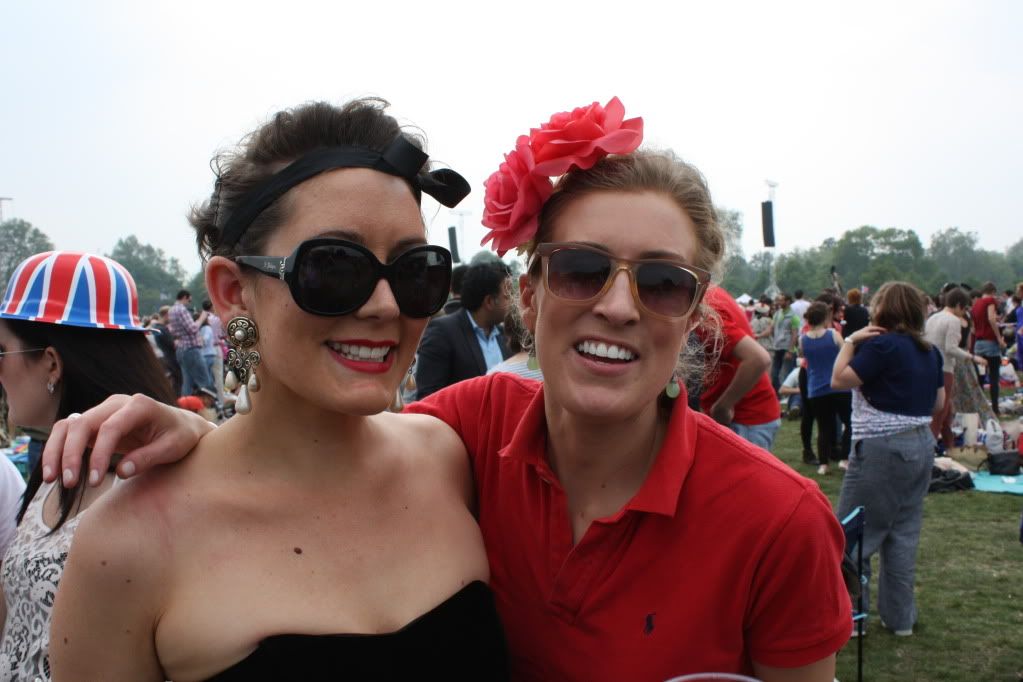 There was even wedding cake!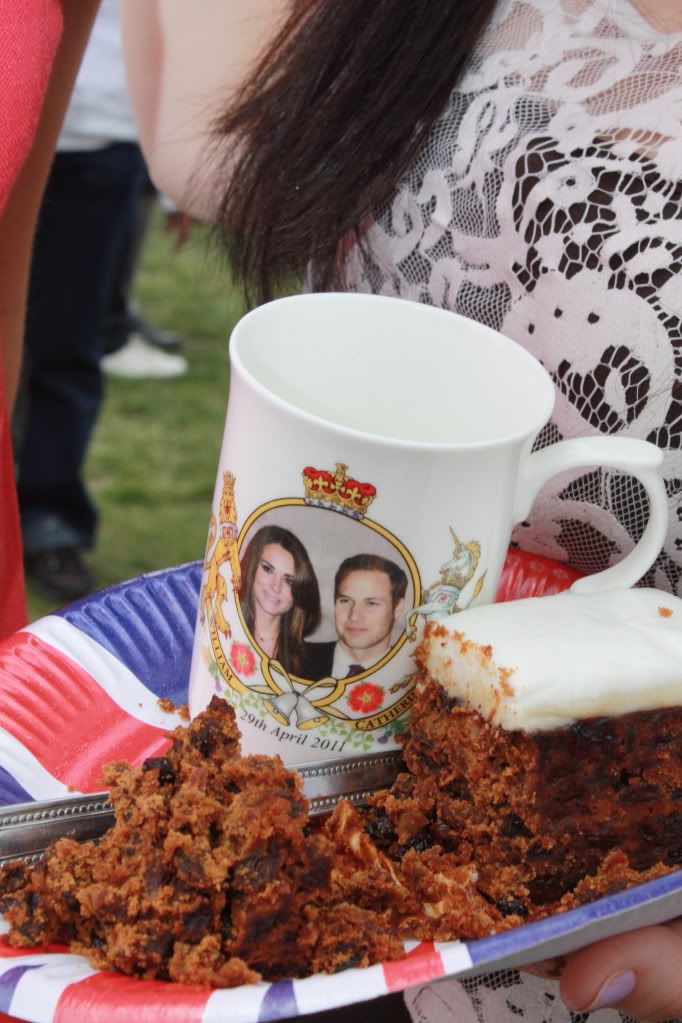 *I remember the R-Pattz reference now. Lucy and I were totally convinced that we saw R-Pattz totes incognito in the crowd at Hyde Park. I did at least 3 walk-by's in an attempt to confirm. Think the jury is still out.
I also don't appear to have been super impressed with the cowl necked part of an otherwise amazing McQueen bridesmaid gown. But beside the point.